Quality Custom Made Saunas at a Competitive Price!
East End Spa & Sauna customizes saunas based on your desires and criteria. We offer the finest quality saunas.
Here at East End Spa Service we define leisure on Long Island. Our partnership with Baltic Leisure, Saunacore and Finnleo give us a unique opportunity to provide our customers with the finest in sauna technology whether you are looking for a traditional sauna, or far infrared. We work with you to create a beautiful and relaxing sauna whether you have a limited space, or are working on a large scale. These custom built saunas are capable of providing a relaxing atmosphere to promote wellness whether in a residential home, or a commercial space.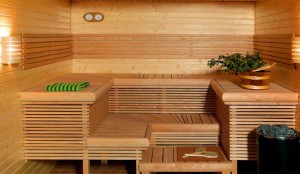 1

Relieves Tension & Stress

2

Promotes Relaxation

3

Detoxes the Body

4

Promotes Weight Loss

5

Increased Circulation

6

Skin Purification

7

Enhances Cardiovasuclar Health
The latest from East End Spa & Sauna